Valuate and get more!
Is our motto.
And that is not for nothing … because nothing makes a person*(*=employee, colleague, customer, supplier, volunteer etc.) more energetic, happier, more enthusiastic, healthier, more involved, more loyal and more productive than a unique and personal sign of appreciation. And that is exactly what we provide. In everything we do.
Compliments with a goal and in your budget.
We do assist clients in the optimal translation, packaging and transferring of valuation.  We do this, among other things, in motivation trajectories, (relationship) events, kick-offs, anniversaries, conferences and team building activities. But also think about special honors from heroes.
Special moments where mutual respect, mutual appreciation and positive communication are central. Of course always perfectly aligned with the objectives of your organization and within the agreed budget.
Moments for a Compliment is part of the 'With Compliments!' Network. Creators, initiators of the annual National Complimentary Day and World Compliment Day (March 1), and co-author of The Big Compliments Book.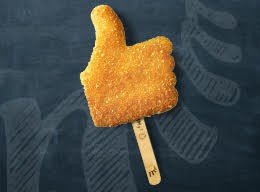 Did you know that: There are even snacks (in the form of a thumbs up) with a written compliment on the stick … ..
Want to know more about our program and the possibilities? Call us today on telephone number: 0297-521919
Or send an Email directly.