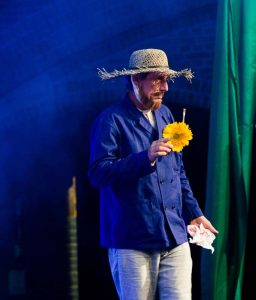 Famous painter Vincent van Gogh comes alive during your event or in the museum.
Painting together with Vincent works therapeutically. According to Vincent himself. But whether you keep your own ear?
A big painting with boxes and color numbers can be made for you and, under the guidance of the grand-master, you create everlasting memory of your event. Maybe you'll be famous after a few hundred years?
Find out if you want to book Vincent van Gogh directly? Call us on telephone number:+31297521919